15 Inspirational Quotes for Overcoming Addiction
If you're in recovery or are struggling to stay sober, a motivational and uplifting message can help you stay on the right track.
Addiction recovery is not always a walk in the park. Sometimes, those new to recovery – and those who have successfully managed to stay sober for years will need a little motivation. In some instances, finding a quote that makes you feel positive and uplifted can be the difference between continued sobriety and relapse. At Absolute Awakenings Treatment Center, we have compiled a list of inspirational quotes for overcoming addiction. Please refer back to any quote that you find useful and make a list of your own for future reference!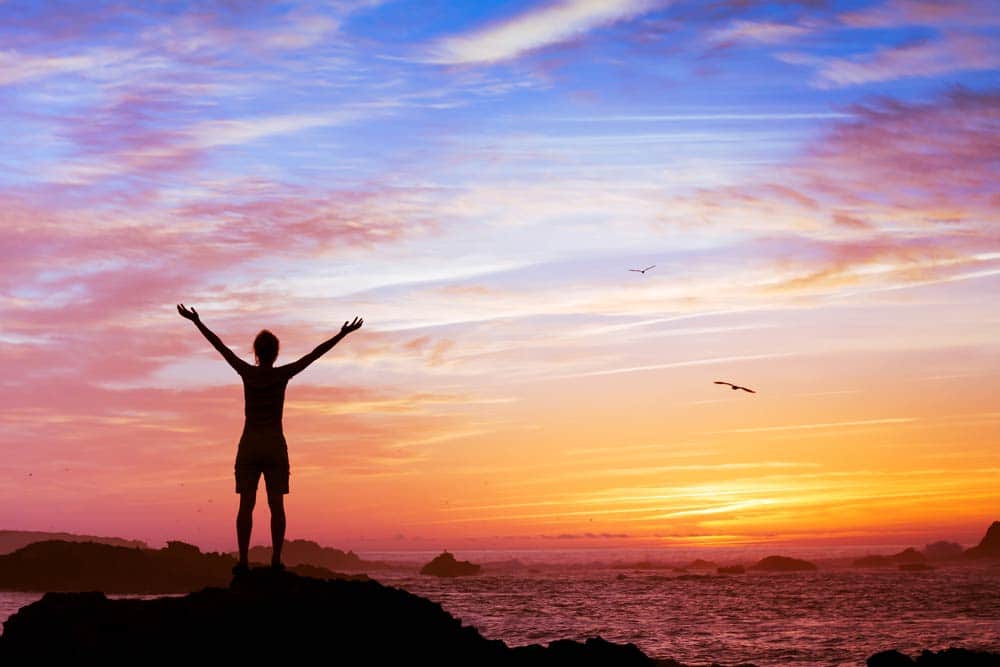 Inspirational Recovery Quotes
I once heard a sober alcoholic say that drinking never made him happy, but it made him feel like he was going to be happy in about fifteen minutes. That was exactly it, and I couldn't understand why the happiness never came, couldn't see the flaw in my thinking, couldn't see that alcohol kept me trapped in a world of illusion, procrastination, paralysis. I always lived in the future, never in the present. Next time! Next time I drank it would be different, next time it would make me feel good again. And all my efforts were doomed because already drinking hadn't made me feel good in years. ― Heather King, Parched
Your best days are ahead of you. The movie starts when the guy gets sober and puts his life back together; it doesn't end there. ― Bucky Sinister, Get Up: A 12-Step Guide to Recovery for Misfits, Freaks, and Weirdos
I kept waiting for something bigger, something more profound, something that I could hitch myself to and be carried away once and for all to the heaven-on-earth that I deserved. I kept struggling for control, which was a demand for everything I wanted–peace, happiness, love, perfection–all at once, right now, and for all time. I wanted life to be perfect, always. And when it wasn't, which was most of the time, I got anxious, and when I got anxious, I started thinking about how good it would feel to get high again. ― William Cope Moyers
To sober up seems to many like making life "so serious," as if seriousness precluded joy, warmth, spontaneity, and fun. But there can be a delusional, blind quality to non-sober festivities. To have our eyes open soberly with all our senses and memory intact allows some of the most rewarding, soul-nourishing, and long-lasting pleasures possible. ― Alexandra Katehakis, Mirror of Intimacy: Daily Reflections on Emotional and Erotic Intelligence
Courage is what makes us do the right thing even when nobody else is doing it. ― Bill Pittman, Drop The Rock: Removing Character Defects – Steps Six and Seven
Now I'm sober and I realize, I didn't drink to escape the world, I drank to escape myself ― Phil Volatile, Crushed Black Velvet
I wanted a drink. There were a hundred reasons why a man will want a drink, but I wanted one now for the most elementary reason of all. I didn't want to feel what I was feeling, and a voice within was telling me that I needed a drink, that I couldn't bear it without it. But that voice is a liar. You can always bear the pain. It'll hurt and burn like acid in an open wound, but you can stand it. And, as long as you can make yourself go on choosing the pain over the relief, you can keep going. ― Lawrence Block, Out on the Cutting Edge
Addiction doesn't hurt you nearly as much as it hurts the ones who love you because you numb your pain, they don't. ― Toni Sorenson
A man is only ever himself when he has let go of the follies of being a man, and sobriety is that steel door separating man from his true conception. ― Grace Curley, The Light that Binds Us
They say getting sober in AA is simple, but not easy. Just like winning the lottery, I guess. ― Dmitry Dyatlov
Disillusioned, people simply carried out their work as intended, drinking away sobriety at the end of each hard shift and repeating the process until death. ― Christopher Byford, Den of Shadows
What weighs us down is not gravity! A little force of kindness can decelerate depravity. ― Igbinovia Israel Lee
Fear can only be prevalent in the absence of sufficient sobriety. In the full light of sobriety, fear evaporates like mist before the sun. ― Théun Mares, Cry of the Eagle: The Toltec Teachings Volume 2
Addiction is another name for insecurity. ― Toni Sorenson
Hit the bottom and get back up; or hit the bottle and stay down. ― Anthony Liccione
References
White WL. Addiction recovery: its definition and conceptual boundaries. J Subst Abuse Treat. 2007;33(3):229-241. doi:10.1016/j.jsat.2007.04.015
Polcin DL, Korcha R. Motivation to maintain sobriety among residents of sober living recovery homes. Subst Abuse Rehabil. 2015;6:103-111. doi:10.2147/SAR.S89361
Menon J, Kandasamy A. Relapse prevention. Indian J Psychiatry. 2018;60(Suppl 4):S473-S478. doi:10.4103/psychiatry.IndianJPsychiatry_36_18
Absolute awakeings treatment center editoral guideline
At Absolute Awakenings, we take information integrity seriously. We have dedicated our resources to ensure that all content published to our blog is medically sound. As such, all content on our blog has been thoroughly reviewed by a doctorate level clinician such as a Medical Doctor, or Psy.D, so that you can trust all of the data we publish.