My Loved One is Addicted to Dilaudid
If your loved one is addicted to Dilaudid, there are several steps you can take to get them quickly admitted into a detox and rehab program.
Dilaudid is a potent prescription painkiller frequently used for treating severe pain-related disorders and is rarely prescribed for more than several weeks at a time. This is partly because Dilaudid is so intensely habit-forming. Over the past several years, Dilaudid abuse and addiction have become major health-related concerns throughout the US. As far as synthetic opioid narcotics go, Dilaudid is one of the most potent – beat out only by fentanyl, which is between 50 and 100 times more potent than morphine.
Why is Dilaudid Addictive and Dangerous?
Because this medication is so powerful, even individuals who use it exactly as prescribed by a medical professional can begin to develop a physical dependence within three or four weeks. Individuals with a personal or family history of substance abuse must avoid this prescription painkiller. Tolerance develops quickly, and an individual might be tempted to take more than prescribed to continue feeling the desired effects. However, if you develop a tolerance, you must immediately alert your prescribing physician. Some of the more common symptoms associated with Dilaudid addiction include:
Becoming preoccupied with taking the next dose of Dilaudid and being unable to focus on anything else for an extended period
Neglecting personal responsibilities and obligations at home, work, or school
Spending less time with family members and friends
Spending significant amounts of money on Dilaudid, leading to significant financial issues
Raiding the medicine cabinets of friends, family members, and acquaintances
Either forging Dilaudid prescriptions or attempting to get more than one Dilaudid prescription at a time (also known as "doctor shopping")
Developing a physical tolerance, meaning that a higher dose is required for the same results to be produced
Experiencing withdrawal symptoms upon abruptly stopping use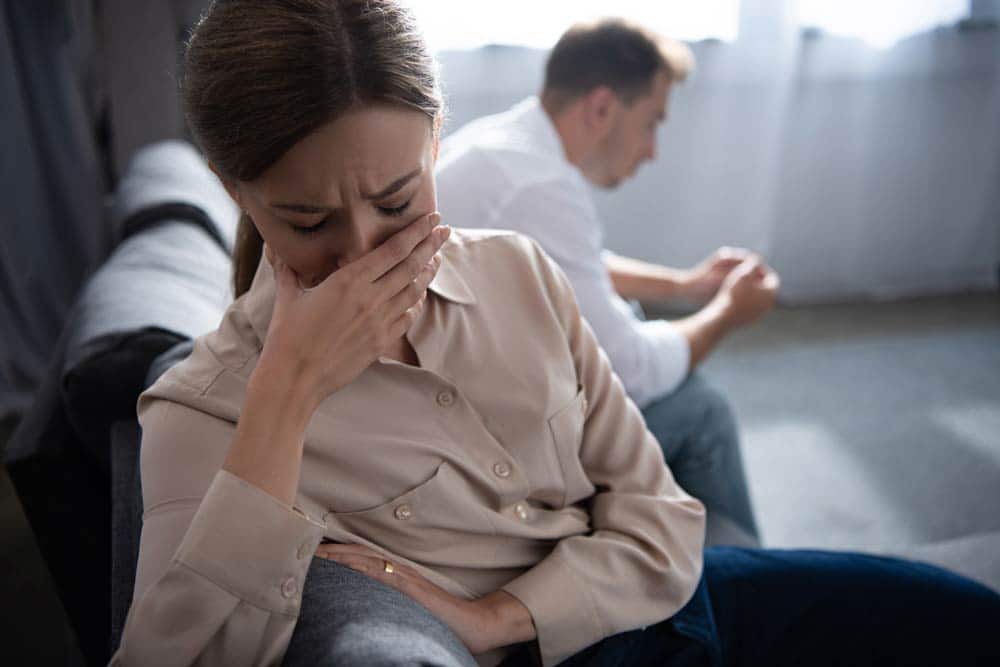 Is Your Loved One Struggling with Dilaudid Addiction?
If you have a loved one exhibiting the above-listed symptoms, there is a good chance they are suffering at the hands of a Dilaudid abuse disorder. If your loved one is struggling with Dilaudid addiction, there are several steps you can take to help, including:
Sit down with your loved one and have a one-on-one conversation. Make sure your loved one is sober at the time and come from a place of understanding and compassion rather than blame.
Seek help from a support group or therapist. You truly cannot help anyone else before you help yourself – and having an unbiased opinion always helps immensely.
Let a close family member know about your concerns, and discuss what steps can be taken.
Absolute Awakenings – Comprehensive Clinical Care
If your loved one is addicted to Dilaudid, there are several steps you can take. If none of the above-listed actions have proven effective, a professionally staged intervention is a logical next step. At Absolute Awakenings, we work closely with highly experienced interventionists who will do everything possible to ensure that your loved one makes it safely into addiction treatment. We know how overwhelming it can be to watch a loved one suffer from a Dilaudid addiction. Many of our staff members have helped their loved ones through treatment.
It might seem like you are completely helpless and alone – like you have run out of options and are essentially at a standstill. However, it is important to understand that there is always help available. No matter how severe the substance abuse disorder and how unwilling your loved one is to seek help, recovery is possible. Give us a call to learn more about our recovery program and to learn more about what you can do to help your loved one overcome Dilaudid addiction once and for all.
References
Abi-Aad KR, Derian A. Hydromorphone. In: StatPearls. StatPearls Publishing; 2022. Accessed January 16, 2023. http://www.ncbi.nlm.nih.gov/books/NBK470393/
Fentanyl. Accessed January 16, 2023. https://www.dea.gov/factsheets/fentanyl
Hydromorphone: MedlinePlus Drug Information. Published January 15, 2021. Accessed January 16, 2023. https://medlineplus.gov/druginfo/meds/a682013.html
Absolute awakeings treatment center editoral guideline
At Absolute Awakenings, we take information integrity seriously. We have dedicated our resources to ensure that all content published to our blog is medically sound. As such, all content on our blog has been thoroughly reviewed by a doctorate level clinician such as a Medical Doctor, or Psy.D, so that you can trust all of the data we publish.