Mental Health Facilities in NJ
Mental Health Services With Compassion
Mental Health Services With Compassion
Note: If you or a loved one are seeking an immediate mental health crisis intervention, dial 911.
Mental health refers to the psychological, social, and emotional wellness of a person. Treatment efforts to achieve overall mental wellness are a critical part of the recovery process. With good mental health, people are less likely to self-treat their emotional angst in potentially harmful ways.
To succeed, behavioral healthcare treatment must give people the skills and tools they need to safely and effectively manage stress, cope with unpleasant emotions and events, and establish strong social bonds.
At Absolute Awakenings, we offer a safe, supportive environment for self-exploration and healing. With our help, our clients learn how to prioritize and manage their mental health, and how to lead stable, sustainable, and ultimately happy lives.
Understanding Mental Health Disorders
Mental health disorders are a range of conditions that regularly affect people's moods, behaviors, and thought patterns. Many mental illnesses are recognized as having multiple, possible causes and risks factors such as:
Genetic predisposition
Hormonal imbalance
Chronic pain
Co-occurring physical health issues
Nutritional deficiencies
Substance abuse
Trauma
While the list of common mental health disorders includes conditions such as general anxiety disorder and major depressive disorder, these issues are far different from feeling sad and depressed or dealing with moderate anxiousness. With a mental health disorder, overwhelming and potentially harmful feelings and behaviors are exhibited or present almost all of the time.
Moreover, the feelings, thought patterns, and behaviors of a person with a mental health issue don't improve without the right treatment services. Common co-occurring disorders or disorders that occur simultaneously with either substance use disorder or alcohol use disorder include:
Major depressive disorder
Post-traumatic stress disorder
Bipolar disorder
Schizophrenia
Obsessive compulsive disorder
Panic disorder
Substance use disorder
Borderline personality disorders
General anxiety disorder
Untreated mental health issues can create a sense of desperation that makes people willing to try almost anything to get relief. Not only does this desperation set the stage for drug or alcohol addiction, but it also increases the likelihood of both suicidal thoughts and suicidal ideation.
Given that many disorders make it virtually impossible to lead a balanced and fulfilling life, they can also cause people to have intensely negative perceptions of themselves.
When mental health issues are known, people have a better understanding of why they struggle to maintain healthy relationships, take care of important responsibilities, and focus on critical tasks. Best of all, when these disorders are properly managed, patients at Absolute Awakenings become infinitely more effective across all areas of their lives.
Treating Primary Mental Health Disorders
Treating mental health disorders provides safe, sustainable strategies for self-management that help people avoid mental health relapse. When treatment is needed and not received, patients have a very high likelihood of spiraling. Not only does primary mental health treatment minimize this risk, but it also helps patients achieve mood balance, emotional stability, and higher levels of mental health overall.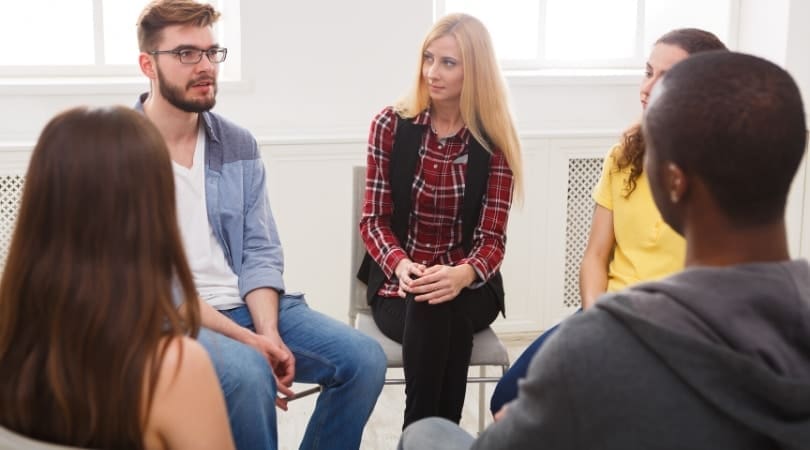 Individualized Treatment Plans for Each Patient
Every individual and mental health disorder is different. At Absolute Awakenings, we recognize the importance of providing our clients with needs-specific and completely customized treatment plans. There is no one-size-fits-all approach to mental health treatment, and there's no one-size-fits-all approach to treating mental health disorders that are guaranteed to work well for everyone.
Our behavioral health clinicians in New Jersey use in-depth medical and psychological assessments to determine the needs of each person. This way, we're able to address the underlying causes of mental health issues directly and with the right techniques, rather than simply treating symptoms.
We offer medical and therapeutic services that include:
Psychotherapy and psycho-education
Stress management services
Group therapy
Medication
Strategic application of self-care
We teach our clients how to establish and maintain life habits that naturally minimize the symptoms of their primary mental health disorders. Our counseling services help people understand and process trauma, guilt, grief, and other negative experiences and emotions.
Finally, our skill-building, goal-setting, and life-planning services aim to help people avoid, limit, or mitigate ongoing stress by setting the stage for financial stability, healthy levels of social engagement, and adequate post-treatment support.
Mental Health Conditions We Treat at our Mental Health Facility in New Jersey
Our goal is to help our clients find healthful alternatives to self-medicating or living unmanageable lives. We treat all mental health disorders as part of our dual diagnosis and primary mental health treatment programs.
We service the entire state of New Jersey and have clients who travel from Trenton, Toms River, Newark, Jersey City, Morristown, Paramus, Hackensack, and beyond. If you are in the New Jersey area and need outpatient treatment for a mental health condition, contact a member of our admissions team right away.
Depression Major depressive disorder or clinical depression is recognized as severe, chronic sadness that causes a loss of interest in personal care, important relationships, and daily activities. People who are clinically depressed have a hard time staying on top of their responsibilities, focusing on both complex and simple tasks, getting motivated, and caring for themselves or others.
Clinical depression can be an inherited disease, the result of past trauma, or caused by financial hardship or other overwhelming circumstances. Our diagnosis and treatment of clinical depression at Absolute Awakenings consider all medical and psychological factors that may contribute to this issue.
There are five recognized types of anxiety disorder. These include:
General anxiety disorder
Panic disorder
Post-traumatic stress disorder
Obsessive compulsive disorder
Social anxiety or social phobia disorder
Our treatment for all anxiety disorders carefully explores their potential underlying causes and includes a combination of medical treatment (when necessary), support groups, self-care, stress management, and strategic lifestyle structuring among other things. If a co-occurring addiction exists, our treatment center is equipped to treat your dual diagnosis
Bipolar disorders are characterized by altering periods of severe depression and extreme elation. Even when self-treating bipolar disorder in harmful ways, many people feel as though they have everything under control.
Constantly cycling through phases in which their energy and motivation levels are high, and often feeling as though they can take on the world, people with bipolar disorder can have a challenging time
recognizing and acknowledging their symptoms.
Our treatments for bipolar disorders stress the importance of long-term management of these issues. By making lifelong commitments to proactively managing their mental health, patients with any type of bipolar disorder have the best chance of long-term success in recovery.
Schizophrenia can be both a catalyst for addiction and a long-term side effect of severe drug or alcohol abuse. It is prevalent among people who abuse methamphetamine, cocaine, and other stimulants. However, it is also often also diagnosed among alcoholics and other types of substance users. The most common symptoms of schizophrenia include:
Hallucinations
Disorganized speech
Feeling "out of touch" with reality
Disorganized behavior
People with schizophrenia have a hard time thinking, feeling, and behaving in expected ways.
They often attest that using specific types of substances makes them feel "connected" or "normal". Sadly, long-term use of alcohol and illicit drugs, or the ongoing abuse of specific prescription medications can actually exacerbate and intensify the symptoms of schizophrenia over time.
We leverage medication management and proactive prevention strategies when devising our schizophrenia treatment plans. As with all mental health disorders that we treat at Absolute Awakenings, schizophrenia requires diligent, ongoing management for minimizing the likelihood of relapse.
Post-traumatic stress disorder (PTSD) is a common anxiety disorder among sexual abuse survivors, victims of domestic assault, physical abuse survivors, and veterans who were on active duty during times of war. PTSD can also be caused by car crashes and other intense and traumatizing events.
People who live with PTSD often work hard to avoid environments, sounds, and other triggers that cause them to relive moments of trauma. Our PTSD treatment includes medication (as needed), various forms of behavioral therapy, group therapy, and stress management training among other things.
Personality disorders are long-lasting mental health issues that cause people to deviate from expected behaviors or cultural expectations. They can also impact a person's ability to function at acceptable levels or consistently, and can lead to extreme
feelings of low self-worth. We use talk therapy, cognitive behavioral therapy (CBT), dialectical behavior therapy (DBT), medication, and many other interventions when treating personality disorders.
Obsessive Compulsive Disorder
A person with obsessive compulsive disorder (OCD) has one or more obsessions and regularly engages in compulsive behaviors to acknowledge or appease these obsessions. OCD prevents people from leading high-quality, balanced, and stable lives. With OCD, it may feel necessary to perform a repetitive series of
tasks to alleviate intense but irrational fears. Treatment for OCD can include habit reversal training, exposure therapy, cognitive therapy, and as-needed medication management among other things.
Attention-deficit disorder (ADD) and attention-deficit hyperactivity disorder (ADHD) are two mental health disorders that are often present in childhood. However, both of these issues can create lifelong challenges, and they frequently persist well into adulthood and beyond. They are characterized by an inability to focus, impulsive behaviors, troubled relationships, low self-esteem, and harmful decision-making.
Receiving treatment for ADD or ADHD at Absolute Awakenings helps people develop a higher sense of self-worth, learn effective strategies for focusing their attention and energy, improve their communication skills, and leverage natural, sustainable techniques for maintaining general mood balance.
Treatment for Co-Occurring Addiction
If you or a loved one are experiencing signs of substance use disorder along with a mental health condition, we can help. Our outpatient services are designed with dual diagnosis in mind.
Common co-occurring addictions include alcohol addiction and substance use disorder.
What is the Difference Between Inpatient and Outpatient Mental Health Facilities?
The key difference between inpatient services and outpatient services is that inpatient care is residential while outpatient programs allow clients to return home between therapies. Outpatient treatment is often a better option for individuals whose conditions are more stabilized or who cannot commit to a residential treatment program.
While both inpatient treatment and outpatient care are beneficial to treating mental health conditions, some mental health facilities specialize in one or the other. At Absolute Awakenings, our providers offer intensive outpatient (IOP), outpatient services (OP) that allow you to attend to your work, school, or familial obligations while undergoing treatment.
Our top priority is your safety and well-being. During your evaluation with us, if we believe that you are a candidate for inpatient services, we will provide you with a referral to a local New Jersey mental health facility that can provide what's best for your unique situation.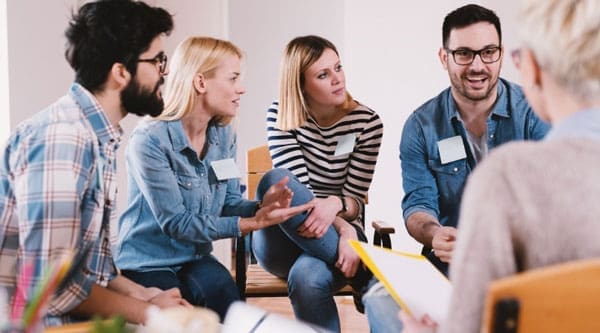 Get Started with Absolute Awakenings Today
Acknowledging the need for treatment is rarely easy. Many people spend months or even years convincing themselves that they are totally in control. At Absolute Awakenings, we provide effective treatments for all common co-occurring disorders and primary mental health issues. With our help, you can both reclaim your life from hardships and enjoy the lasting benefits of overall mental wellness. Call us now to get started.
Yes, You Can Get Your Life Back. Call Absolute Awakenings Today.
With our trained and compassionate professionals in your corner, freedom can be yours. All it takes is you choose yourself. Choosing a better tomorrow.