Acceptance and Commitment Therapy for Addiction
Evidence-Based ACT Therapy for Substance Abuse Treatment At Absolute Awakenings
When Acceptance and The Desire For Change Coexist
Whether it was encouragement from a loved one or you feel like you've hit rock-bottom in your struggle with addiction, you've made the brave decision to regain control of your life and start a new chapter.
Many people do not make it to this point. By desiring change, you've already taken the first step in your recovery journey.
And it only gets better from here.
At Absolute Awakenings, Acceptance and Commitment Therapy (ACT) can help you develop the emotional fortitude and psychological flexibility you need to overcome addiction.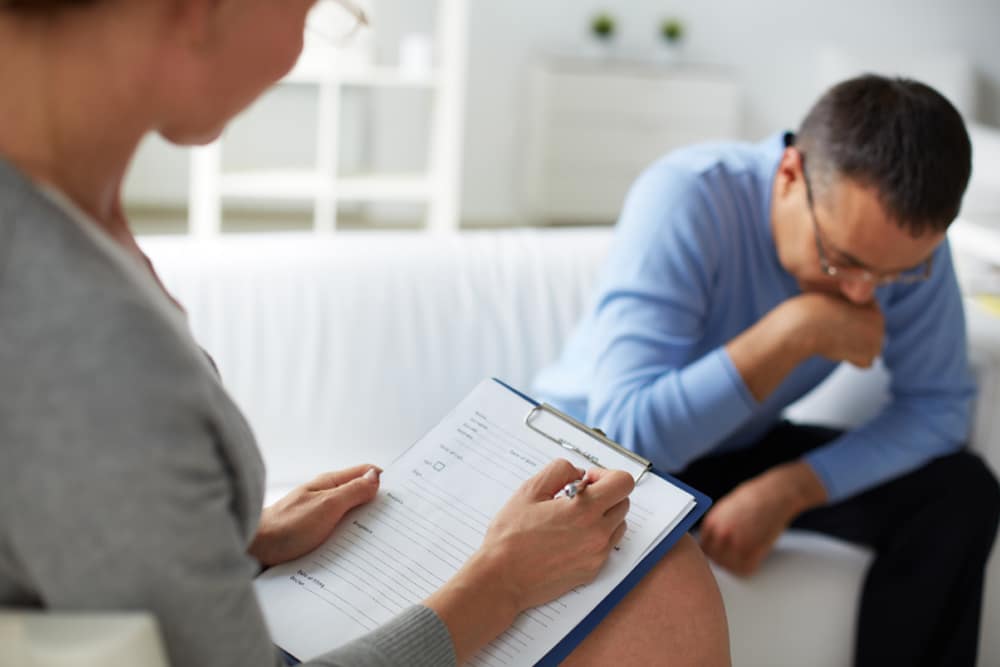 What is Acceptance and Commitment Therapy (ACT)?
Developed by University of Utah professor Steven C. Hayes in the 1980s, ACT is a mindfulness-based therapy that helps clients navigate life in the present moment, despite life's circumstances.
This form of mental health treatment guides clients through accepting that negative thoughts and feelings can coexist with the desire to move forward with life. With a greater understanding of how deeper emotions can be managed, clients can begin to make healthier choices and meaningful changes.
Often used in substance use disorder treatment programs, Acceptance and Commitment Therapy can help with overcoming cravings and relapse prevention.
The 6 Core Principles of ACT Therapy
There are six core principles that make up ACT:
Cognitive Defusion
Cognitive defusion is the concept of acknowledging thoughts and feelings without being consumed by them. This technique allows clients to create separation between themselves and their emotions so that behaviors can be better controlled.
Acceptance
Acceptance is the practice of allowing–or even embracing–thoughts and emotions in the present moment rather than avoiding or denying these negative feelings. Acceptance helps to minimize shame by providing validation of negative emotions without associated feelings of guilt.
Contact With the Present Moment
The concept of Contact With the Present Moment means being purposefully mindful and immersed in what is happening at the current moment. It means focusing on what is happening in real time, rather than fixating on what has already occurred or might possibly occur in the future.
The Observing Self
Also referred to as the Self-As-Context, The Observing Self encourages self-awareness and reflection in a non-judgmental, objective way.
Values
Your personal values are your core compass and help you steer your life in the direction you want to go. ACT helps clients identify what values are most important to them and how to use these values to make healthier choices.
Committed Action
Committed action is behaving in line with your values to ensure a desired outcome is achieved. This final principal in ACT therapy helps those healing from drug abuse, alcohol addiction, or other co-occurring behavioral health conditions stay focused on their recovery.
Acceptance and Commitment Therapy For Addiction At Absolute Awakenings
Recovery is never one-size-fits all.
Beginning with a thorough evaluation of your physical, emotional, and psychological health, our clinical care providers create a plan based on your individual needs. Your care team will closely monitor your progress throughout your outpatient, intensive outpatient, or PHP program to ensure that you have the best chance at achieving lifelong recovery.
At Absolute Awakenings, we understand that change in attitude results in a change in behavior.
As part of your treatment program, you will participate in Acceptance and Commitment Therapy to equip you with the skills you need to live a healthy life outside of a recovery environment.
Along with ACT therapy, your care plan may include cognitive behavioral therapy (CBT), motivational interviewing, dialectical behavior therapy (DBT), group therapy, art therapy, hypnotherapy, and other modalities.
How Does Acceptance and Commitment Therapy Help With Addiction
This behavioral therapy combines mindfulness with self-acceptance, giving the individual the skills necessary to identify emotions, accept them, and make value-based choices that help move life forward rather than dwelling in the negative emotions.
ACT therapy is useful in drug addiction recovery as it helps the client acknowledge and live with negative emotions while still taking actions that further their goals and reinforce their core values.
Many treatment centers use this type of psychotherapy in the treatment of not just substance use disorder, but co-occurring conditions such as depression, anxiety, or post-traumatic stress disorder as well.
Move Beyond The Struggle Into Action With ACT Therapy At Absolute Awakening
Living within the confines of substance use disorder can feel suffocating. You were not born to feel this way. There is a better way to live. Start your journey towards a better, more mindful,
FAQs about ACT Therapy & Absolute Awakenings
It is crucial to your recovery that you are admitted to the program that is the most conducive to your healing.
An outpatient program allows clients to participate in their therapies during the day and return home in the evenings to attend to work, school, or familial obligations. With Inpatient programs, clients stay on-site 24 hours a day.
Absolute Awakenings is an outpatient-only facility. If you feel that you need a residential-based treatment program, Absolute Awakenings might not be the best fit for you.
During your evaluation, our clinical care team will work with you to determine if an inpatient or outpatient treatment program is the best course of action.
Yes, You Can Get Your Life Back. Call Absolute Awakenings Today.
With our trained and compassionate professionals in your corner, freedom can be yours. All it takes is you choose yourself. Choosing a better tomorrow.