NJ Drug Treatment Centers
If you or a loved one live in NJ and suffer from drug addiction, our treatment facility offers a solution-focused approach to recovery.
New Jersey is a northeastern state with miles and miles of beautiful Atlantic coast. Along with the rest of the country, the state of New Jersey has its share of substance abuse issues, and being surrounded by water makes New Jersey an easy drop-off point for millions of dollars of illegal drugs every year. With the pandemic the country is experiencing, illegal shipments into the state may have slowed down for a short period, but that hasn't stopped the number of overdose deaths from increasing this past year.
Why Are There So Many NJ Drug Treatment Centers Near Me?
The Department of Human Services Division of Mental Health and Addiction Services for the State of New Jersey reports some alarming statistics on substance abuse.
In 2019, there were 98,628 treatment admissions and 96,482 discharges reported to the New Jersey Department of Human Services, Division of Mental Health and Addiction Services. 66,746 or 68% of the treatment admissions were males. 59,063 or 60% of the treatment admissions were of white ethnicity. 62,912 or 64% of the treatment admissions had Medicaid or state insurance for their health insurance. 83% or 81,933 of the treatment admissions were single. (DHS)
Let's summarize what the substance abuse statistics in New Jersey look like. The majority of the population that has access treatment services at NJ drug treatment centers near me are white males with Medicaid. The most commonly abused substances upon entering NJ drug treatment centers near me is usually alcohol and heroin (or other opiates), along with benzodiazepines.
More About Finding Drug Rehab in NJ
These statistics were produced in 2019. We know that since then, the number of COVID-19 cases continues to surge up and down, and with shutdowns and social distancing guidelines, several people have gone months waiting in desperate need of NJ drug treatment centers near me and weren't able to get the help that they needed until it was simply too late. Restrictions at times have lifted and treatment admissions have gone back to somewhat of a normal routine.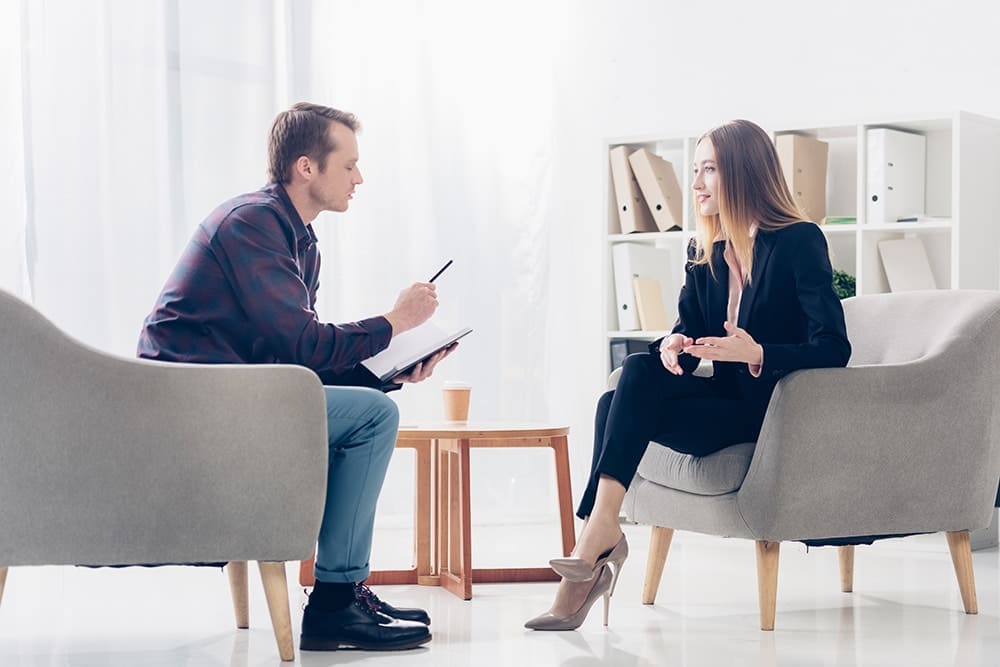 Substance Abuse in New Jersey
Substance abuse affects so many wonderful people these days. Each person you talk to seems to either have or have had an issue with addiction or directly knows someone that has been affected. And, mental health disorders seem to always affect the person suffering as well. As a country, we need to do a better job bringing about awareness for mental illness and addiction. So many people die before they ever have the chance to get help.
Each individual is going to be different as far as what treatment works best for them. When searching for NJ drug treatment centers, it is extremely important to find a facility that offers dual diagnosis and individualized care for addicts.
New Jersey has a lot of different options when it comes to treatment for substance abuse issues. Being 100% committed to the recovery process is a good start. You also have to be ready to face reality and commit to a big change.
NJ Drug Treatment Programs Near Me
The best way to find NJ drug treatment programs near me is to do an online search. New Jersey has several treatment facilities and different options for treatment such as inpatient programs, outpatient programs, and even intensive outpatient programs. Each person is going to be different as far as what works best for them. Getting treatment of some form is better than doing nothing.
Treatment for Substance Abuse in NJ
If you or someone you love is struggling with a substance abuse issue our addiction specialists are available around the clock to assist you. Absolute Awakenings is an NJ drug treatment center near me and follows an evidence-based approach to treating substance abuse disorders. We are committed to providing long-term recovery for those struggling with addiction. Recovery is not a one size fits all approach, so every person that walks through our doors is provided with a unique and individualized experience. Our recovery specialists are waiting to assist you. Call us today for more information on our science-driven and solution-focused NJ addiction treatment program.