Substance Abuse Treatment
Evidence Based Care for Drug & Alcohol Addiction
Substance Use Disorder Treatment at Absolute Awakenings
Note: If you or a loved one are experiencing a life threatening medical emergency, dial 911.
Substance use disorder is an equal opportunity condition. People of any age, gender, socioeconomic status, race, and background can develop a physical and mental drug dependence.
To recover from substance use disorders, holistic interventions must be applied to treat not only the body's physiological addiction, but the underlying conditions that lead to the addiction in the first place.
At Absolute Awakenings, we offer a whole-person approach in a safe recovery environment so that you or a loved one can heal and overcome addiction with the support and resources you need.
Understanding Substance Use Disorders
Substance Use Disorder (also referred to as SUD), is a condition in which the recurrent or compulsive use of drugs and alcohol interferes with daily life and results in problems like health conditions, disability, or the inability to meet work, school, or family obligations. For someone with SUD, the cravings and desire for the substance(s)  overshadows many other priorities in life.
This is not an exhaustive list of potential risk factors for SUD.
Substance Abuse Disorder isn't limited to alcohol, prescription drugs, and illicit substances. Even some store bought substances have a high addiction potential if used to achieve a high, such as glue, household cleaners, and paint. Other over the counter drugs can also have an addictive effect, including some cough and sleep medications.
While there is no singular cause of Substance Use Disorder, many risk  factors can contribute to its development, including:
Genetic predisposition to addiction
Use of prescription drugs to manage chronic pain
Attempting to self medicate co-occurring physical or mental health issues
Traumatic events
Anxiety and depression
Experimentation that spirals out of control
Treating Substance Abuse Disorder
Overcoming Substance Abuse Disorder requires a combination of modalities that help the individual rid the addictive substance from their bodies and then sustainably maintain sobriety.
When recovery from a substance addiction is attempted alone, there is a high risk of relapse due to the uncomfortable–and often unbearable–symptoms associated with self-detoxification and withdrawal. Attempting to recover on one's own can also have fatal consequences, as some substances, such as alcohol, must be tapered.
A substance abuse treatment center offers a supportive environment that helps those suffering from addiction safely detox and heal physically, mentally, emotionally, and spiritually from their addiction for the best chance of lifelong recovery.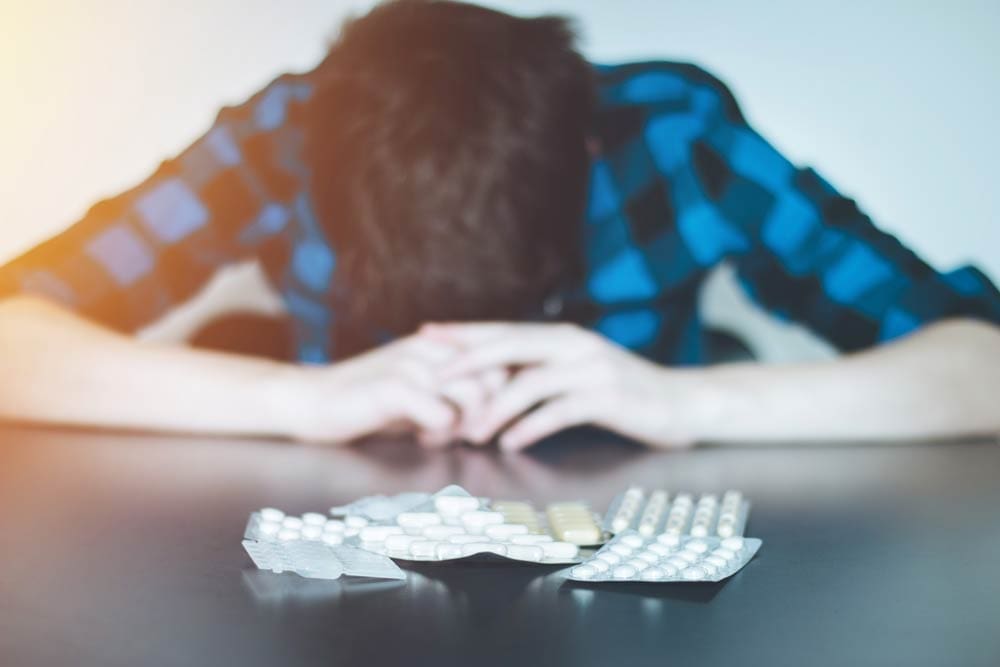 Individualized Treatment Plans for Each Patient
Addiction recovery is a highly personal journey. Everyone's experience with Substance Abuse Disorder is different, and treatment should reflect this. There is no cookie-cutter plan, no black-and-white recovery timeline, and no plug-and-play therapies when it comes to healing.
At Absolute Awakenings, our clinicians take a multidisciplinary approach to guiding you in your recovery and help heal the whole person. The implementation of holistic modalities means that you can recover from the physical, emotional, mental, and spiritual effects of SUD.
Each of these therapies is evidence-based, meaning that there is clinical data that shows their efficacy.
Cognitive Behavioral Therapy (CBT)
Dialectical Behavioral Therapy (DBT)
Recovery Capital
Trauma Informed Care
Art Therapy
Motivational Interviewing
Acceptance and Commitment Therapy
Hypnotherapy
Art Therapy
Muay Thai
Yoga Therapy
Music Therapy
Commonly Abused Substances
At Absolute Awakenings, we can help you recovery from the following substance addictions:
Alcohol
One of the most prevalent addictions and accessible substances, alcohol addiction affects millions of families worldwide. Whether you're a heavy drinker, can't seem to imagine your life without alcohol, or alcohol use is inhibiting your daily life, we can help you heal.
Heroin
Heroin use is staggering in the United States, and more and more people are seeking help. Part of recovery from heroin is the detox phase. Many people have delayed detox because traditional detox methods are known to be painful and uncomfortable. With advancements in the field, medically assisted detoxification can help those addicted to heroin get clean both safely and comfortably prior to entering SUD treatment.
Benzodiazepines
Often prescribed for anxiety disorders, benzodiazepine use can quickly spiral out of control.
Some of the most commonly abused benzos are: diazepam (Valium®), alprazolam (Xanax®), chlordiazepoxide (Librium®), clorazepate (Tranxene®),, halazepam (Paxipam®), lorazepam (Ativan®), oxazepam (Serax®), prazepam (Centrax®), and  Clonazepam (Klonopin®).
Opioids
The opioid epidemic has reached critical levels. Even some substances used to help those addicted to opioids recover can be addictive on their own. If you or a loved one is struggling with opioid abuse, don't wait. Speak with an admissions counselor right away.
Cocaine
Cocaine (also referred to as coke or blow) is a highly addictive stimulant. Those who struggle with cocaine abuse become willing to risk everything to achieve their next high, even with the potential physical, psychological, and legal consequences of the drug.
Other Substances
If you are struggling with an addiction not mentioned here, we can help. We offer SUD programs for those struggling with any kind of substance use disorder.
Treatment for Co-Occurring Disorders
It is not uncommon for those struggling with Substance Abuse Disorder to be diagnosed with a co-occurring mental health condition, or dual diagnosis.
When individuals struggle with untreated mental health issues, the symptoms can be too much to bear. In turn, the individual turns to substances for relief. This results in a mental health disorder and SUD requiring treatment.
We can help you overcome following co-occurring diagnosis:
Anxiety disorders (General Anxiety Disorder, Panic Disorder, Post-traumatic Stress Disorder, Obsessive Compulsive Disorder, Social Anxiety or Social Phobia Disorder
Bipolar DIsorders
Depression
Schizophrenia
ADD/ADHD
Inpatient vs. Outpatient Substance Abuse Disorder Treatment: What's the Difference?
Both inpatient and outpatient care can help an individual detox from addictive substances and prevent relapse through deep therapies. The key differentiator, however, is that an inpatient treatment is residential (meaning the individual temporarily lives at the facility) and the other is not.
While in an outpatient program, individuals return home or to a sober living facility between treatments, which are often held during the day and referred to as "day programs." This level of care allows participants to commit themselves to their treatment while also maintaining their responsibilities outside of treatment, like work, school, and family obligations.
Outpatient care, however, isn't for everyone. If you or your loved one are at a high risk for relapse, the condition has not been stabilized, or a more intensive support is needed, inpatient may be a better option.
At Absolute Awakenings, our top priority is your safety and wellness. When you complete your initial evaluation with our admissions counselors, we will determine whether or not you are a candidate for our programs. If we deem that a higher level of care is warranted, we can make a referral to an inpatient facility.
Get Started with Absolute Awakenings Today
Commitment to your long-term health and wellbeing takes strength. Many individuals spend months and years of their lives living in denial, attempting to convince themselves and their loved ones that they are fully in control of their substance use.
At Absolute Awakenings, our multidisciplinary approach helps you recover so that you can regain control of your life. If you're ready to make a lasting change, call and speak with a member of our admissions team today.
Yes, You Can Get Your Life Back. Call Absolute Awakenings Today.
With our trained and compassionate professionals in your corner, freedom can be yours. All it takes is you choose yourself. Choosing a better tomorrow.