An Outpatient Alcohol Rehab Designed to Fit Your Needs
Absolute's outpatient alcoholism rehab is highly individualized and teaches new coping mechanisms. However, this is just the beginning. Alcohol detox is often a necessity, as is learning to curb your alcohol cravings. But for most people, we'll need to probe a little deeper.
For some people, inpatient rehab programs aren't a good option. If this applies to you, an outpatient alcohol program might be the best choice. These programs help clients address their underlying issues even as they continue to fulfill their daily obligations.
Our outpatient alcohol rehab programs helps people overcome their issues with alcohol and helps them deal with the inevitable triggers that will arise.  Most outpatient programs meet every day for the first several weeks. Once an individual becomes more stable and gets further along in treatment that usually lessens.
According to an article put out by the National Institute on Alcohol Abuse and Alcoholism:
Patients who enroll in long-term outpatient rehabilitation treatment following detoxification in an outpatient setting may benefit by attending the same treatment facility for both phases of treatment. Most outpatients experience greater social support than inpatients, with the exception of outpatients in especially adverse family circumstances or job situations. Outpatients can continue to function relatively normally and maintain employment as well as family and social relationships. Compared with inpatients, those patients in outpatient treatment retain greater freedom, continue to work and maintain day-to-day activities with fewer disruptions, and incur fewer treatment costs. (NIAAA)
There are three different types of outpatient alcoholism rehabs at Absolute Awakening's treatment center. We'll discuss each of these in the next section.
Outpatient Treatment Options
Here are the three main outpatient treatment programs for alcohol addiction we offer:
Standard Outpatient— The most flexible alcohol treatment option, this program holds sessions about once a week and focuses on education, resources, and behavior modification. Typically, our standard outpatient program works best for people who haven't descended too deeply into alcoholism and live in a stable environment.
Intensive Outpatient–– This is a very flexible program that meets several times a week and decreases in frequency as the individual client achieves their recovery goals.
Partial Hospitalization (Day Treatment)— More structured than IOP, our partial hospitalization program PHP) may involve detox medications, individual counseling, support groups, and other forms of therapy. This is the most intensive outpatient level of care and digs deeply into a client's internal life to root out the factors that led to their excess drinking in the first place.
Group meetings are also an essential part of outpatient alcohol rehab near me. Continuing care groups are usually the last step in the recovery process. They meet usually once or twice a week to help individuals maintain their sobriety and talk about any accomplishments or challenges they may be facing.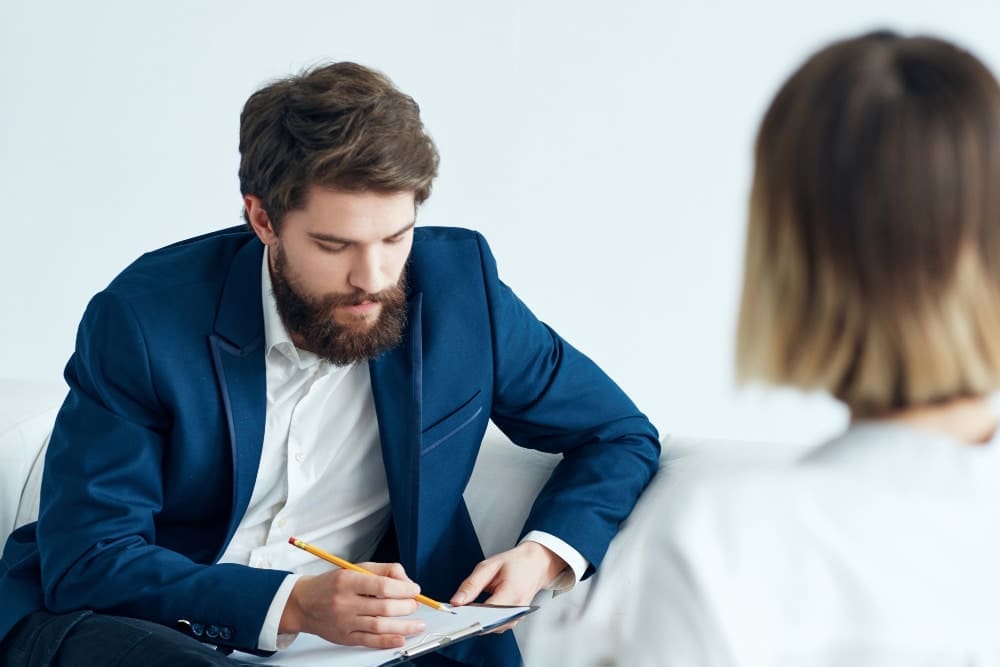 Benefits of Outpatient Alcoholism Rehab Programs
Outpatient programs have become increasingly more popular due to the flexibility they offer. There are several benefits of finding outpatient alcoholism rehab programs near me:
Minimal disruptions to regular daily life
A balance between rehab, work, and home
Cost less than inpatient rehab
Closer to home and an individual's support system
Friends and family can attend counseling sessions with you
Chance to practice what you learn in real-life situations
One disadvantage of going to an outpatient program for alcoholism is being able to treat alcohol withdrawal symptoms. That can be tricky without having 24-hour care from medical professionals. That's why you went searching for an outpatient rehab near me, isn't it? If you're like most of our clients, you wanted to address your drinking without ignoring the people who need you.
Solution-Focused Treatment for Alcoholism
If you or someone you love is struggling with an addiction or alcoholism, our specialists are available around the clock to assist you. Absolute Awakenings follows an evidence-based approach to treating substance abuse disorders. We are committed to providing long-term recovery for those struggling with drug addiction and alcoholism problems. Recovery is not a one size fits all approach, so every person that walks through our doors is provided with a unique and individualized experience. Our recovery specialists are waiting to assist you.